Edmund Rice Christian Brothers Art Foundation
The Congregation of Christian Brothers, and specifically, the Edmund Rice Christian Brothers North America Province, are religious living in consecrated brotherhood committed to the evangelization of youth through the ministry of Christian education.
The CB Art Foundation LTD has been formed to stimulate a vigorous renewal in the patronage and production of Catholic sacred arts with a view to transmit the Christian Brothers' mission of worship, catechesis, and evangelization of youth within the mission of the Catholic Church.
The Art Foundation seeks to conserve the artistic heritage of the Brothers and to promote art education in the Edmund Rice Schools. This web site offers a selection of the collections of several Brother Artists.
The costs of conserving the art and underwriting student art projects are sustained both by donations and the occasional sale of original pieces or reproductions.
"Each Brother is an open letter from Christ — a message written not with ink but in the Spirit of the living God, with a faithful human heart to carry it."
Our Founding Patrons include:
Kenneth Chapman, CFC
Joseph B. Darcy, CFC (RIP)
Antony Halaris
Thomas and Mary Lesser
Michael D. Lucas, CFC (RIP)
John J. McCarthy, CFC
Patrick Sean Moffett, CFC
John Mostyn, CFC
JoAnn Mazzella Murphy (RIP)
John Reynolds, CFC
Raymond Smith, CFC
C. Michael Valdes, CFC
Kenneth Wolf, CFC
Iona College
Edmund Rice Christian Brothers North American Province
Presence
Compassion
Liberation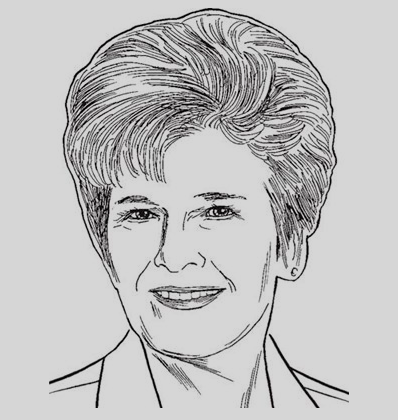 The Board of Directors of the Edmund Rice Christian Brothers Art Foundation mourn the passing of our founding president, Mrs. JoAnn Mazzella Murphy.
Joann's enthusiasm for art, devotion to our brother artists, and joy in proclaiming good news, have become hallmarks of the Foundation.
We embrace the spirit with which JoAnn graced the beginnings of this venture. We commit ourselves to carry forward her personal commitment to identifying and promoting the gifts of the artists among us.
May JoAnn Mazzella Murphy rest in peace. May each of us, blessed to know JoAnn, delight in pursuing the paths she opened.
PSM December 21, 2020
Read the letter from then Province Leader, Br. Kevin Kevin Griffith, on ERCBNA website.